CALL US TODAY:
(727) 353-3337
How can we help?
We are here for you from start to closing and beyond. Let us simplify the mortgage
loan process and experience our World Class Service.
Purchase A Home
Ready to find the right mortgage for you?
Explore
See Loan Options
Let us help you find a loan that works for you!
LOAN PROGRAMS
Why Choose Us?
Purchasing or selling a home is a complex and tedious process. At The Mortgage Firm, we've earned a stellar reputation among real estate professionals, builders, and individual home buyers for simplifying the process. In fact, we send automatic updates to you throughout the entire process with continual status reports and no surprises! This advantage is built around our mission to keep it simple and easy. We call it "Closing Simplified."
GET PRE-APPROVED

APPLICATION

PROCESSING

UNDERWRITING

CLEAR TO CLOSE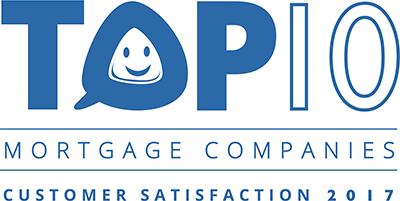 WHAT OUR CUSTOMERS ARE SAYING

88 Reviews / View all

Having recently refinanced my mortgage with the Mortgage Firm I found Frank and Pat to be extremely helpful in navigating through all the required forms. Both Frank and Pat were very professional, knowledgeable about the process, friendly and very responsive to all questions. Having previously helped us to finance our home I was confident that they would help us to obtain the best interest rate and terms for our situation. I highly recommend Frank and Pat to anyone looking to refinance their mortgage with a trusted, engaged and responsive lending Team.
Carson checked in to make sure everything was still on track even when nothing had changed. Also, He clearly communicated the numbers and what the difference would be if we changed certain parameters. Everything was smooth sailing. Thanks Carson!
Jeremy handled our first refinance with lightning speed! We wanted to take advantage of low interest rates and reduce the length of our mortgage. He was able to act quickly and lock a rate and terms which will save us over 130K over the life of the loan. Jeremy was awesome with communication, using e-mail, text, and calls to get the process done quickly and without the usual challenges you hear about. We were so happy with his work that we referred two other family members.
Jill was absolutely wonderful! She has a wealth of knowledge about the mortgage industry and aims to set you up for success in your mortgage needs. She is personable and treats you with care and respect. She is very responsive and does not leaving you hanging or unanswered. I would highly recommend her!
Tim and Adam are true professionals! They handled all obstacles and issues promptly, and most of all honestly and correctly! They kept myself and all concerned updated almost daily. Provided excellent service! Totally recommend The Mortgage Firm. 5 Star all they way!!